Introducing the all new 2019 popcorn fundraiser!
Our brand-new partnership with Camp Masters Popcorn provides you with
better tasting products, packaged in tins, with more variety, better value, and new prizes!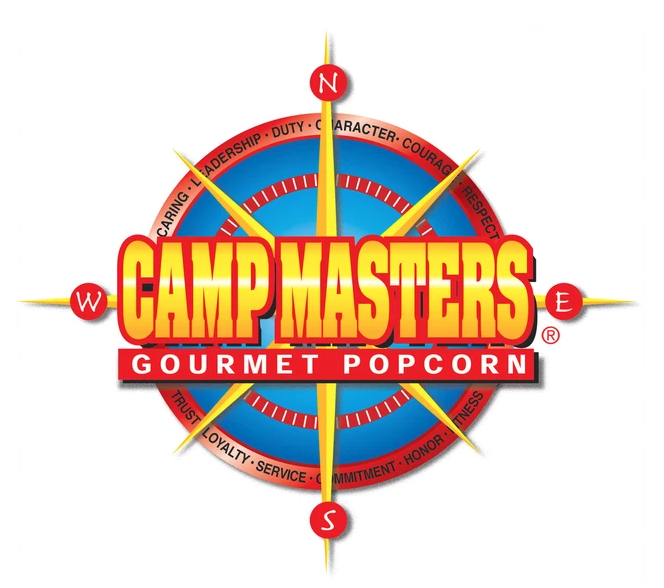 → Fill a Sheet Incentive!
Any Scout who fills an entire take order sheet will be entered into a drawing for $20 in Dave & Buster's Power Cards! The more sheets you fill the more entries you get. Must email your form to 546popcorn@scouting.org. Your entries remain in for each drawing so you can add to your chances to win all sale long! There will be 10 weekly drawings. 1 held each Friday. Starting Aug. 30th - Ending Nov. 1st
The Benefits of Selling Popcorn!
1) NO RISK! There are no upfront costs. You only pay for what you sell!
2) We accept returns. We take back what you don't sell, but only up until November 2nd. November 3rd and after, returns will not be accepted and the unit will be charged for items that were kept. We encourage you to return your product early so we can get it to units who need it.
*Note that since this is a food product the council is unable to return any product to the manufacturer. Returns are used to fill final orders. Please be courteous when returning any product.
3) You'll be able to fund your Scouting adventures all year long.
4) Competitive commission structure. Units can earn up to 50%!
5) Online sales platform allows for nationwide 24/7 availability where products are shipped directly to the customer.
6) Prizes! Council pays for the youth prizes and bonuses while Camp Masters provides additional incentives.
7) Opportunity to support our Military with multiple donation options.
This annual sale helps the Council lower the cost of camping and programs so we can ensure Scouting continues to thrive right here in Narragansett Council.