PINEWOOD DERBY is one of the most fun events in Cub Scouting. Scouts get to work with parents and leaders to design, create, and race unpowered wooden cars against fellow Cub Scouts.
SCROLL DOWN FOR A LIST OF UPCOMING RACES!
Earn a spot in April for the Pinewood Derby Race of The Champions for any Cub Scout who places in the top five in their Pack race.
A message from your Pinewood Derby Crew Chief!
Parts can be purchased through your nearest Scout Shop.
Chasity from Pack 7 Somerset has some great tips on setting up your Virtual Pinewood Derby!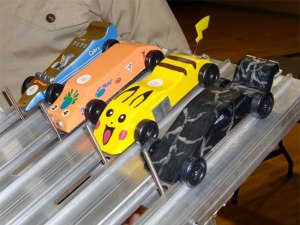 The top finishers from each local event will be invited to one of the regional Pinewood Derby events. Check out the event pages for more information!