Endowment Giving
The 'Endowment Ladder' provides you with opportunities to make a tax-deductible gift starting with the James West Fellow level at $1,000
Narragansett Council - "Endowment Ladder" of Giving
For complete information on how you can help secure Scouting in the Narragansett Council, or create a special "Named Fund" for your loved one please contact Mark Arnold, Development Director at 401-426-5510
JAMES E. WEST FELLOWSHIP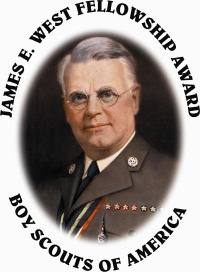 The James E. West Fellowship award is available for gifts of $1,000 and up in cash or marketable securities to our Council endowment fund.
The gift must be in addition to and not replace or diminish the donor's annual Friends of Scouting support. Many individuals and corporation make these gifts either on behalf of someone else such as in honor of an Eagle Scout, Silver Beaver recipient, a retirement, a special accomplishment, or anniversary or in memory of a special individual. A James E. West Fellowship Award can be cumulative to reach Silver, Gold, and Diamond levels.
James E. West Fellowship Application
SECOND CENTURY SOCIETY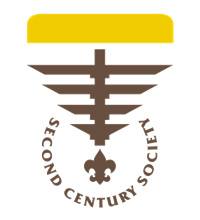 The Second Century Society recognizes outright gifts of $25,000 or more payable over five years, or a deferred gift of $100,000 or more, to a local Council, BSA Foundation, high-adventure base, or any BSA entity for operating, capital or endowment. Donors making outright gifts of $100,000 or more are designated as "Members with Distinction." Donors making deferred gifts of $500,000 or more are designed as "Legacy Members." Members in these categories receive special recognition and opportunities provided by the BSA Foundation.
Download the Major Gifts Recognition Program Information and Applications